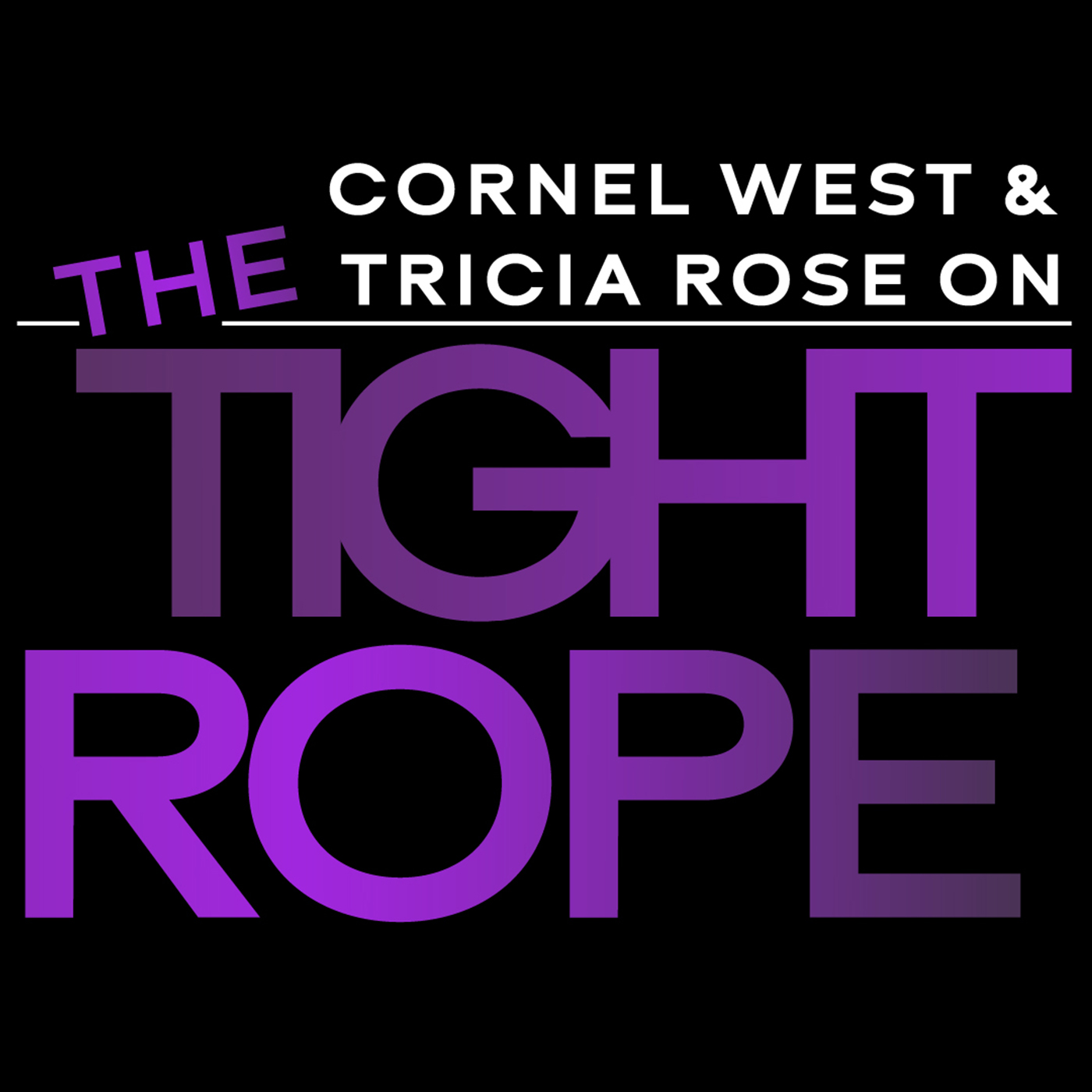 Tracee Ellis Ross joins Tricia Rose and Cornel West on The Tight Rope for a deep dialogue about her experiences as a Black actress and the daughter of Diana Ross.
Between a lot of laughter, Ms. Ross shares the sources of her inspirations as an entertainer and as the CEO and Founder of PATTERN, a haircare brand she created "for the curly, coily and tight-textured masses."
The three also discuss the importance and implications of joy and rest within marginalized groups, particularly Black communities.
Ms. Ross can currently be seen starring in Season 6 of ABC's Emmy, SAG, NAACP, Critics Choice, Golden Globe-nominated and Peabody-winning comedy series Black-ish. She recently signed a multi-year overall deal with ABC Signature under her production company, Joy Mill Entertainment.
Insight from this episode:
● Discussion of different forms of Black futurism.
● Perspective on the entertainment industry's relationship with Black beauty.
● Perspective on the politics of Black joy.
● Acknowledgment of the artistry of comedy.
Quotes from the show:
● "Hearing each other's voices and developing a collective vocabulary, that's an important part of creating an alternative consciousness to the madness that we're facing." –Tricia Rose The Tight Rope
● "As I started to embrace my own hair, like I could probably Chronicle my journey of self acceptance through my journey with my hair. As I started to meet my hair, greet my hair except my hair and on some really strange days love my hair. I started to understand who I was and also connect myself to a larger legacy of what my hair was a part of." –Tracee Ellis Ross The Tight Rope
● "Our identity doesn't have to be designed in relation to trying to get out of the trauma, and out of that supremacy and all of that. Instead, if you were to imagine oneself, one's blackness, one's beauty, one sense of home from that space, what do you become, what liberation is, is available to you?" –Tracee Ellis Ross The Tight Rope
● "That's part of how I guide myself through my work is that it's not really about creating something that I want you to see a certain way, but that I want you to feel a certain way." –Tracee Ellis Ross The Tight Rope
● "[Comics] have this over-sensitivity to other people's pain. And therefore, they they choose to be wounded healers and bruised uplifters to others." –Cornel West The Tight Rope
● "Me being alive fully, freely, all of that is resistance; and particularly the self care, and the ability to rest: to rest your heart, to rest your soul, to rest your body, to give your body the honor that it deserves, to listen to your body." –Tracee Ellis Ross The Tight Rope
● "In this world that we have with social media and all that your brain never gets a chance to wander. It never gets a chance to ponder things, or to just be, and those to me, are the spaces where change actually occurs." –Tracee Ellis Ross The Tight Rope
● "The young people say all the time, 'stay woke, stay woke.' I say you're going to suffer from insomnia. You can't just stay "woke" all the time, you want to stay fortified. You stay fortified so you know when to rest you know how to get your armor in place, you know how to recast yourself so you know how to be the kind of love warrior and spiritual soldier that you need with love and justice at the center of it." –Cornel West The Tight Rope
Learn more at:
https://www.thetightropepodcast.com
https://www.facebook.com/thetightropepod
https://www.instagram.com/thetightropepod
https://www.twitter.com/thetightropepod
Creator/EP: Jeremy Berry
EP/Host: Cornel West
EP/Host: Tricia Rose
Producers: Allie Hembrough, Ceyanna Dent, Evan Seymour, Lindsey Schultz, and James Artis
Editor: Linda Blake
Beats x Butter (IG: @Butter_Records)
#TheTightRope #CornelWest #TriciaRose #TraceeEllisRoss #Blackish #BlackBeauty
This episode was produced and managed by Spkerbox Media.